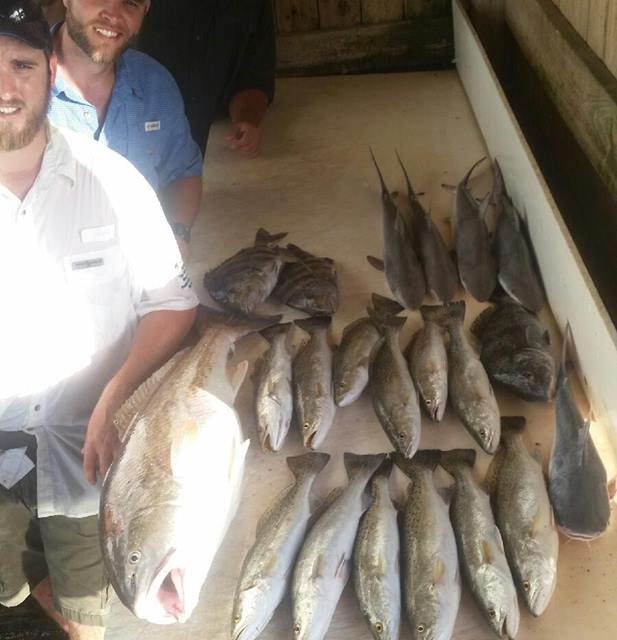 Galveston, Texas, is world-renowned as one of the greatest spots for saltwater fishing, whether out in the bay or in deep sea. The island's beaches, jetties, reefs, and flats are home to multitudes of species, from flounder and cobia, to piggy perch and speckled trout, to tuna and shark, just to mention a few. But picking the right bait, tackle, time, and spots can be a real hassle if you're not a seasoned pro. So why not leave the work to us here at Just Cast Charters, known far and wide as among the best Galveston fishing charters, and, like our name says, all you'll have to do is cast out and wait for your first bite. Just what is that our chartered Galveston fishing trips have to offer you? Let's take a look.
Forget the Stress of Gearing Up – Leave That to Us
Our boats are fully stocked with the most professional equipment for any fish you want to go out and catch. And we pride ourselves in making sure all our rods and reels are kept clean, mess-free, and serviced for seaworthiness. So, if you come out fishing on our charters, you'll never have to worry about untangling that spool or derusting that gaff; it will all be done for you ahead of time.
Besides gear, we'll prepare all the fishing reports, marine charts, tide tables, weather reports, and anything else needed to ensure smooth sailing and big bites. And our captains are old hands at navigating the tricky waters around Galveston, so you won't have to fret. Just relax and maybe check your cooler as you head out to sea with a pro at the wheel.
Where We Go
As mentioned, Galveston offers an array of saltwater fishing grounds, including three different bay complexes for you to enjoy, and we know and have fished it all. Explore the island's bays, with their extensive system of jetties and flats, where you can for perch, speckled trout, bull reds, and flounder, or look for redfish in the back lakes. And if you really want an adventure, it's anchors away and out to the Gulf of Mexico, where you can cast out for snapper, kingfish, dorado, and even go shark fishing – not even 30 miles out. Or plan an excursion farther out, and head out into oil rig territory, where tuna, grouper, and sailfish abound. And for those looking for true blue-water fishing, you can charter one of our boats to take you some 100 miles out, and fish for hundred-pound marlin! Believe us, they're out there.
Our Boats and Their Captains
Our fleet is made up of the best center consoles, the Blue Wave 2400. The BW 2400 is over 24 feet from stem to stern, and has a draft of 15 feet, so it can cut through rough seas to give you a smooth ride out to your fishing destination. It comes loaded with features for performance, like built-in insulated fish boxes, as well as safety features to get you out and back without a hitch. The BW 2400 can comfortably take out a party of six, though it's even roomier with just four.
Our experienced captains know both the boat and the waters like the back of the hand, as they've been chartering with us for years, so they'll get you out quick to where the fish are biting and back just as fast to slap those fish on the grill. And even if the weather turns foul in the middle of your Galveston bay charter, our skippers can always steer you into the shallows to fish in calmer waters.
Come out fishing with us and you won't be disappointed! JUST CAST, and our crew and the fish will do the rest.
Don't believe us? Check out our fishing charters reviews.